Public beta launch + a cool tshirt
Calling all product and innovation lovers - we're launching on ProductHunt and giving away $10,000 worth of cloud actions credit!
We're super excited to share some news with you 🎉🤩.
Over the last few months, our team has been busy building, writing, testing, backtesting, and retesting (you know the drill) to ensure that we can offer our customers the cleverest, most technologically advanced trading operating platform.
Our vision to be the world's first cloud platform for programmatic trading has really come together with the launch of our private beta a few months ago.
Not to sound too sentimental, but it's already a time to reflect on what we've achieved with our focus and determination to democratize programmatic trading, and of course, the help of our beta customers 🙏👏
So what have we got so far?
A Universal platform where you can research, test your strategy, connect with your broker through a universal API and go straight to live trading when you're ready – and without changing a single line of code. Ten brokers are already supported, with 20 more coming in the upcoming weeks - making it easy for customers to switch between accounts or trade multiple brokers.

Just-in-time data delivery via Tradehooks℠, our data transporter that pushes data to your strategy as it becomes available (and relevant!) – allowing you to sit and relax while the technical legwork is done for you behind the scenes.

Serverless trading via Tradelets℠ – our dedicated trading environment which remove the need to set up and maintain your own infrastructure.

A blazing fast backtester that eats through an entire universe of stocks in 8-20 seconds (depending on your programming language) per one year of minute-level resolution.

Freedom to choose to trade on any broker, install any library, and trade using your favorite programming language – including Python 2/3, Java 8/11, C#, Go, Ruby, PHP, and Javascript.

A dedicated team with buckets of enthusiasm to show you through and make your experience on the platform ever more rewarding.
What's more, the platform is entirely flexible! Customers are free to use any features that suit them or a combination thereof.
And rest assured, we take your online security dead seriously so we've implemented several measures to ensure your protection.
Visit tradologics.com to learn more about the platform and our product line, and check out our roadmap to see what we still have in store.
Friendly pricing 💰
The same rationale behind building a coherent, easy to navigate platform, applies to our pricing model.
It's simple and transparent.
We charge per "action" — which is defined as any interaction with the platform initiated by the user.
That's it.
There's no monthly subscription, no commitment, and no hidden costs. Customers choose how much they're going to spend based on their usage. Granted, the more actions you use, the greater the savings you'd be able to enjoy, and opting for an annual subscription affords a considerable discount - but this is all up to you.
Check out our pricing page for more information and usage examples.
We received great feedback 😎
Many of our early adopters will always remember that "a-ha moment" when they realized that things that used to be very cumbersome to achieve can now be done using only a few lines of code.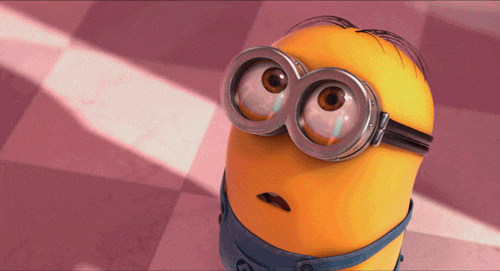 It might take playing around a little to get used to the idea - what's with all that hard work programmatic trading used to require - but once you do, there's no turning back 😜
Our customers love it, and the feedback we've been getting is all-encompassing: from how helpful the cloud concept is to the convenience of using the same code and addressing the well-known limitations thus far faced by traders.
We're launching on ProductHunt
We've decided to celebrate our move to public beta stage by launching Tradologics on ProductHunt on December 15 🎉🥳🎊
The launch is scheduled for December 15, and we need your help to make it a success....
Here's how you can help:
Create a ProductHunt account if you don't already have one (it should take less than 5 seconds).
Visit our upcoming page and join the notification list.
On Dec 15 - visit our ProductHunt page and show your support
On launch day, one lucky person will receive $10,000 USD in Cloud actions credits! 🤑
We're going to give away some cool (we think) T-shirt to people who'll sign up on December 15 — so make sure you show up 🙂
So if you like innovation, learning about new products, and get a kick from being first and telling your friends — add this event to your Google Calendar or Apple Calendar to make sure you remember to join us on the 15th.
We want to thank our current and future early adopters for their support over the last few months. We have grand plans for the future and would love for you to join us on this journey.
See you on the 15th...