Say Hello to Frictionless Trading
Welcome 👋 and thank you for checking out Tradologics.
If you're here, its probably because you've somehow heard about Tradologics and was intrigued.
Good instincts! 😉
On this page, you'll find information about what Tradologics is and how it can change the way you currently approach programmatic trading.
Programmatic trading — a term that encompasses algorithmic, automated, rule-based, systematic, and quantitative trading — is taking over. The next generation of programmatic traders isn't going to come from Wall Street or City of London, but rather from all over the world.
However, taking programmatic strategies past the research stage comes with serious challenges that make it nearly impossible for most participants to realize their goal.
While looking for a way to trade with multiple brokers, I realized that there's no easy way to run a strategy on different brokers without re-writing most of the code.
Sure, there's the FIX protocol - but it's old (created in the 90s'), overly complicated, and very few retail and online brokers even support it.
The fact is that taking a strategy live requires skills that are entirely unrelated to trading.
Aside from generating trading signals, traders need to work with streaming market data, process large amounts of data in real-time, manage server infrastructure, parsing logs, etc.
Traders nowdays need to be transformed into a trading powerhouse with the skills of a Quant Researcher, a Quant Developer, a Programmer, DevOps Engineer, and a Database Administrator, to name a few. Even if someone were to hold all those skills, they would still need to deal with the fragmented nature of the industry and familiarize themself with each broker's API implementation, SDKs, and software.
But what if there was a way for traders to focus only on the trading logic – without worrying about stuff like broker connectivity, data management, or infrastructure?
That's why I'm creating Tradologics...
Tradologics is a Cloud platform that lets traders research, test, deploy, monitor, and scale their programmatic trading strategies. It's the fastest way to go from idea to live-trading, bypassing all those infrastructure headaches.
Tradologics' goal is to become a disruptor in the trading landscape by being the first Cloud platform that's tailored to the specific needs of programmatic traders.
Upon launch, we'll offer a myriad of tools and services aimed to solve every part of the trader's business cycle, allowing them to focus on the trading logic, while we take care of everything else.
I invite you to browse through this page to learn about the features and innovations that Tradologics offers and join the waitlist, so I can let you know as soon as you can signup for a Tradologics account.
Thank you for visiting and taking the time to read this 🙏
Happy trading!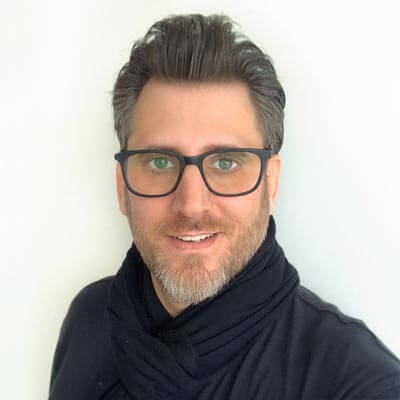 Ran Aroussi
Founder @ Tradologics
Twitter | Github | LinkedIn